Vol 12 No 1 (2023): Proceedings of Data in Education, Culture, and Interdisciplinary Studies
Data Articles in Law Science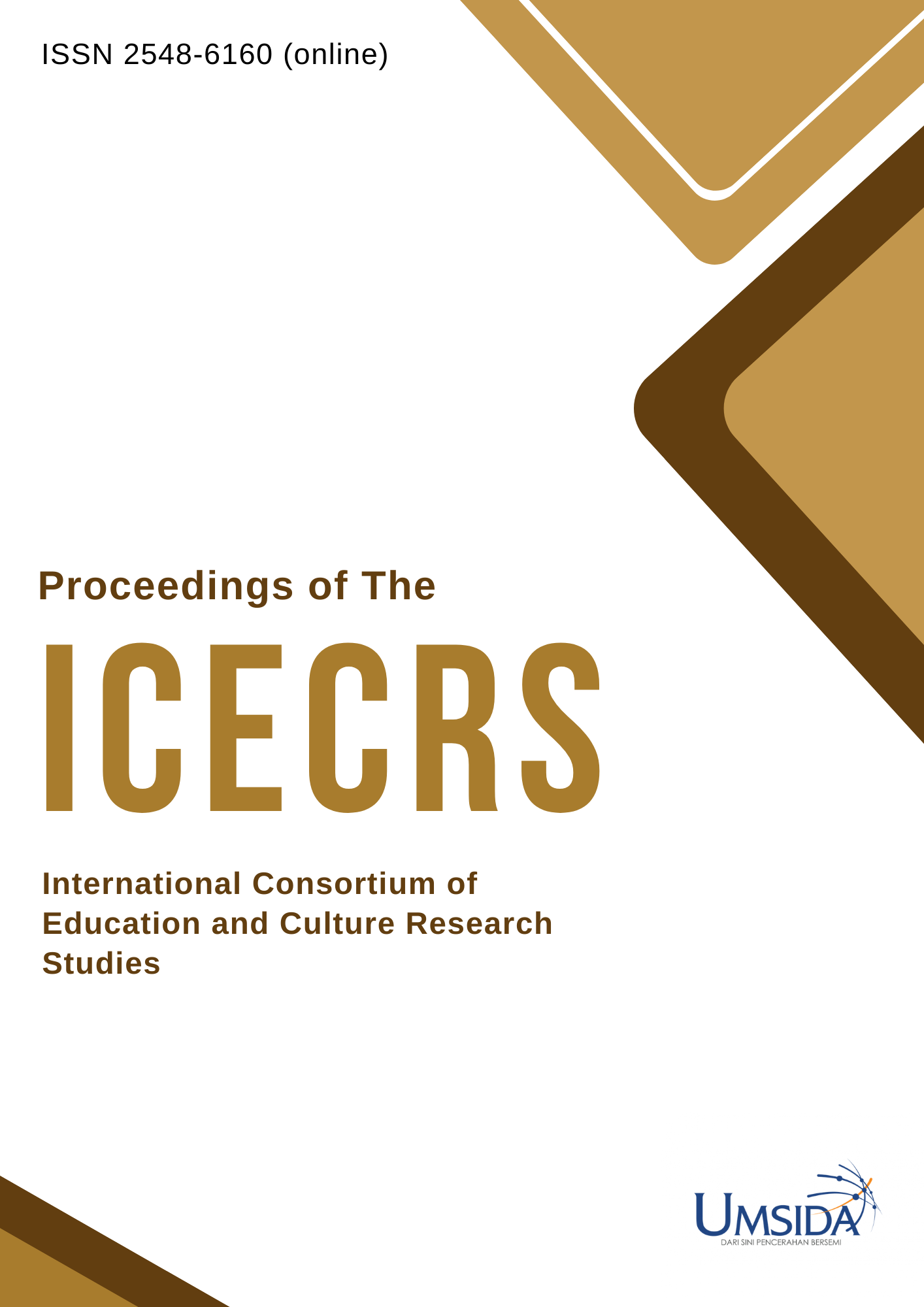 Picture in here are illustration from public domain image or provided by the author, as part of their works
Published
October 13, 2023
Keywords
Cyberlaw

,

Artificial Intelligence

,

Journal Articles

,

Research Trends

,

Scholarly Publications
How to Cite
Indriavita, D. C. H., Purwaningsih, S. B., & Hasan, R. (2023). Exploring the Nexus: Cyberlaw and Artificial Intelligence Research Trends. Proceedings of The ICECRS, 12(1). https://doi.org/10.21070/icecrs.v12i2.1535
Copyright (c) 2023 Dela Cornelia Helen Indriavita, Sri Budi Purwaningsih
This work is licensed under a Creative Commons Attribution 4.0 International License.
Abstract
This dataset, "Cyberlaw OR Cyber Law AND Artificial Intelligence: A Comprehensive Study," meticulously analyzes 2,345 journal articles from Lens.org, examining the intersection of Cyberlaw and Artificial Intelligence. Employing systematic methodologies, the study highlights trends: University of Liverpool leads, Computer Science dominates, with prolific authors like Giovanni Sartor. Global impact is evident with the UK as an active contributor. Top publishers, including Springer Nature, contribute significantly. This resource offers nuanced insights into this complex legal-tech interaction, benefiting researchers, students, and journalists for informed decision-making and future studies in Cyberlaw and AI.
Highlights :

Detailed analysis of Cyberlaw and Artificial Intelligence intersections from Lens.org.
Dominance of Computer Science and notable contributors like Giovanni Sartor.
Global impact and insights aiding informed decisions in this critical legal-tech domain.
Keywords: Cyberlaw, Artificial Intelligence, Journal Articles, Research Trends, Scholarly Publications
Downloads
Download data is not yet available.
References
H. Prakken and G. Sartor, "A dialectical model of assessing conflicting arguments in legal reasoning," Artif. Intell. Law, vol. 4, no. 3, pp. 331-368, 1996.
Y. Cherdantseva et al., "A review of cyber security risk assessment methods for SCADA systems,"Comput. Secur, vol. 56, pp. 1-27, 2016.
M. Ring, S. Wunderlich, D. Scheuring, D. Landes, and A. Hotho, "A Survey of Network-based Intrusion Detection Data Sets," Comput. Secur., vol. 86, pp. 147-167, 2019.
M. P. Singh, "An ontology for commitments in multiagent systems," Artif. Intell. Law, vol. 7, no. 1, pp. 97-113, 1999.
R. Mochales and M.-F. Moens, "Argumentation mining," Artif. Intell. Law, vol. 19, no. 1, pp. 1-22, Apr. 2011.
E. Ferrara, "Disinformation and social bot operations in the run up to the 2017 French presidential election," First Monday, vol. 22, no. 8, Jul. 2017.
N. Bostrom, "Human Genetic Enhancements: A Transhumanist Perspective," J. Value Inq., vol. 37, no. 4, pp. 493-506, 2003.
T. Q. Sun and R. Medaglia, "Mapping the Challenges of Artificial Intelligence in the Public Sector: Evidence from Public Healthcare," Gov. Inf. Q., vol. 36, no. 2, pp. 368-383, 2019.
S. Bibas, "Plea Bargaining Outside the Shadow of Trial," Harv. Law Rev., vol. 117, no. 8, p. 2463, 2004.
I. Arel, C. Liu, T. Urbanik, and A. G. Kohls, "Reinforcement learning-based multi-agent system for network traffic signal control," *IET Intell. Transp. Syst.*, vol. 4, no. 2, pp. 128-135, 2010.