Vol 12 No 1 (2023): Proceedings of Data in Education, Culture, and Interdisciplinary Studies
Articles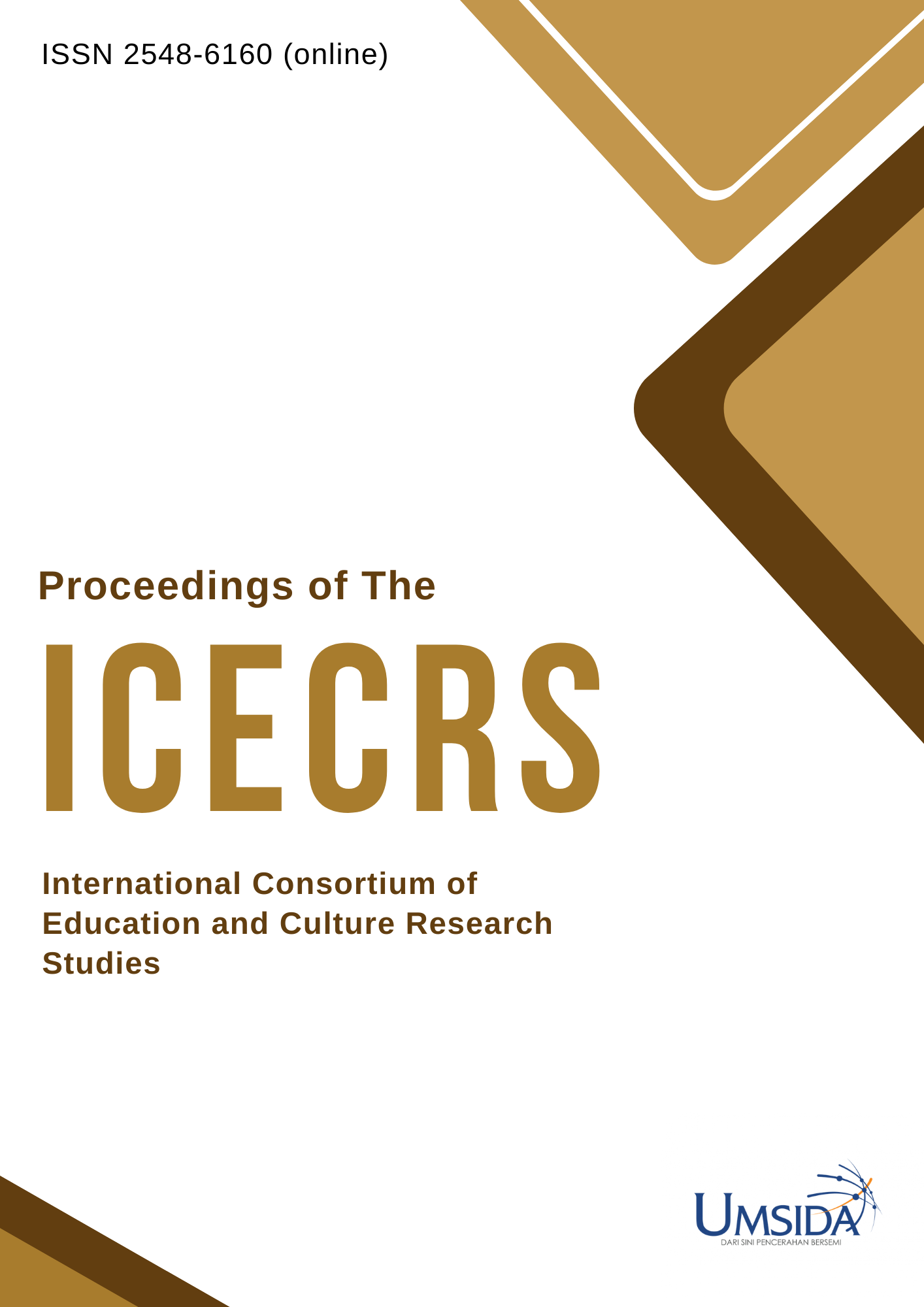 Picture in here are illustration from public domain image or provided by the author, as part of their works
Published
October 13, 2023
Keywords
CyberLaw

,

Victims

,

Scholarly Articles

,

Data Analysis

,

Research Trends
How to Cite
Wisnu, I., Phahlevy, R. R., & Fiddina, I. (2023). Digital Justice: Unraveling CyberLaw's Impact on Victims. Proceedings of The ICECRS, 12(1). https://doi.org/10.21070/icecrs.v12i2.1674
Copyright (c) 2023 Ido Wisnu, Rifqi Ridlo Phahlevy
This work is licensed under a Creative Commons Attribution 4.0 International License.
Abstract
In this comprehensive study, we explore the intersection of CyberLaw and victims, utilizing Lens.org database to curate a focused selection of journal articles. Our research aims to elucidate the multifaceted landscape of CyberLaw in the context of victims' rights. Employing rigorous filters for document type (journal articles) and subject (law), we meticulously analyze the selected articles. Our findings illuminate the evolving legal frameworks surrounding cybercrimes and their consequences for victims. We identify key challenges and emerging trends, shedding light on the nuanced dynamics of CyberLaw's application in victim advocacy. Through meticulous examination, this study not only enriches our understanding of the legal complexities but also underscores the pressing need for adaptive policies. These insights have profound implications for lawmakers, legal scholars, and practitioners, offering essential guidance in shaping equitable and robust CyberLaw frameworks worldwide.

Highlights :

This data article offers insights into Cyber Law and Victims by analyzing 500 journal articles, highlighting key institutions, publication trends, and active research areas.
Notable findings include the prominence of the University of CAMBRIDGE and Michigan State University, the peak year of article production in 2017, and the leading research domains in "Psychology" and "poison control."
Researchers and scholars can utilize this dataset as a reference for future studies on Cyber Law and its impact on Victims, contributing to a deeper understanding of this critical field.
Keywords: Cyber Law, Victims, Scholarly Articles, Data Analysis, Research Trends
Downloads
Download data is not yet available.
References
E. Ekanayake, "Are the Sri Lankan Cyber-Crime Laws Sufficient to Safeguard IT Professionals and the Victims of Cyber-Attacks in Sri Lanka?," SSRN Electronic Journal, vol. 8, no. 3, pp. 1234–1256, Mar. 2020.
A. Hamin and W. R. W. Rosli, "Cloaked by cyber space: A legal response to the risks of cyber stalking in Malaysia," International Journal of Cyber Criminology, vol. 12, no. 1, pp. 316–332, Jan. 2018.
K. Halder and K. Jaishankar, "Cyber Gender Harassment and Secondary Victimization: A Comparative Analysis of the United States, the UK, and India," Victims & Offenders, vol. 6, no. 4, pp. 386–398, Sep. 2011.
R. King, "Digital Domestic Violence: Are Victims of Intimate Partner Cyber Harassment," Victoria University of Wellington Law Review, vol. 48, no. 1, pp. 29–45, May 2017.
D. Heiman, D. Olenik-Shemesh, and G. Frank, "Patterns of Coping With Cyberbullying: Emotional, Behavioral, and Strategic Coping Reactions Among Middle School Students," Violence and Victims, vol. 34, no. 1, pp. 28–45, Feb. 2019.
M. Whitty, "Predicting susceptibility to cyber-fraud victimhood," Journal of Financial Crime, vol. 26, no. 1, pp. 277–292, Jan. 2019.
I. Iroshan, "Sufficiency of Sri Lankan Cyber Crime Laws to Safeguard the IT Professionals and Victims of Cyber Attacks," SSRN Electronic Journal, vol. 9, no. 2, pp. 543–560, Feb. 2021.
S. van der Wagen and W. Pieters, "The hybrid victim: Re-conceptualizing high-tech cyber victimization through actor-network theory," European Journal of Criminology, vol. 17, no. 4, pp. 480–497, Nov. 2018.
B. Djanggih, "The Phenomenon of Cyber Crimes Which Impact Children as Victims in Indonesia," Yuridika, vol. 33, no. 2, pp. 212–231, May 2018.
A. Agustina, "Understanding Cyber Victimization: Digital Architectures and the Disinhibition Effect," International Journal of Cyber Criminology, vol. 9, no. 1, pp. 35–54, Jan. 2016.